2014 - 2ND ANNUAL GREAT 80 WAS A SUCCESS!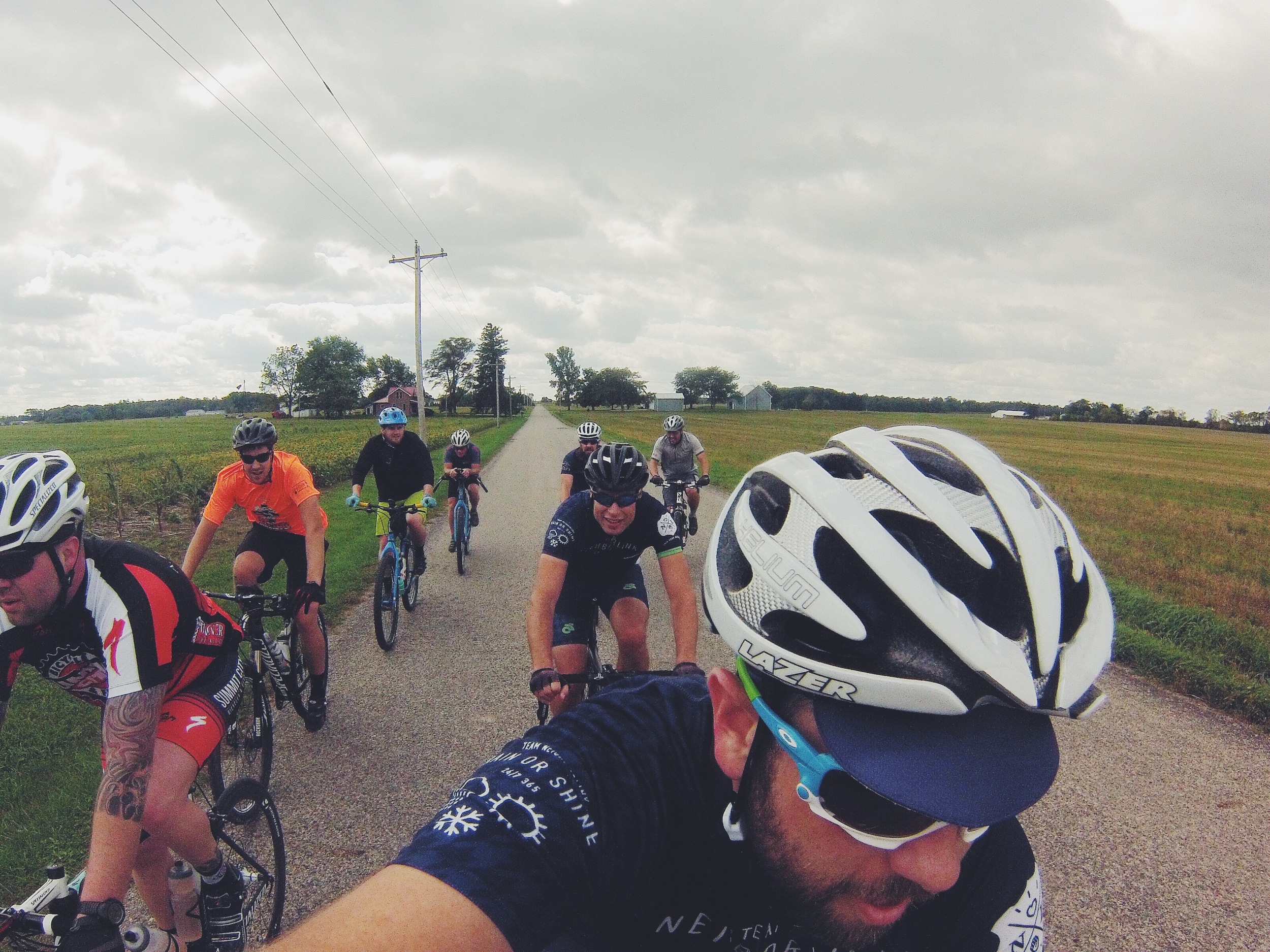 We're back in the office today trying to recover from an incredible day at the 2nd Annual Great 80 bike ride/race yesterday. We're physically and mentally exhausted, but full of gratitude for all the volunteers that made the event possible and all the riders & guests that chose to participate in this crazy event. We had 7 full teams of 5 or 6 riders and 4 solo riders. We also had an additional 25 guests show up to enjoy the post-race event at the Joseph Decuis farm. Have you been to Joseph Decuis or out to their farm for an event? If not, it's absolutely incredible and their staff is top notch. You definitely need to make a point to visit their restaurant or get out to one of their farm events. You won't be disappointed.
It's was chilly at around 60 and full of 15mph winds and rolling hills, which added to the challenge of completing 80 miles. Very few of us ride that distance very often and those challenges put the "Great" in Great 80. Several teams got slightly lost and enjoyed additional miles, and one team even added an additional 10 miles. Everyone was in great spirits despite the challenges.
The No Limit Cycling team took first place in the team category with an average speed just over 20mph and Tim Spencer took home the solo rider win with a total time of just over 5 hours. Each of those guys took home a custom engraved hammer as a trophy.
We were grateful to Matt Carrigan and Teresa Stephens who volunteers their photography skills for the day. We are receiving their photos today and this week. Once we get those, we'll post them and do a full report.
Thank you again and stay tuned for info on the 2015 Great 80 event.